BOREWELL BLACK BOSS S854 SOLD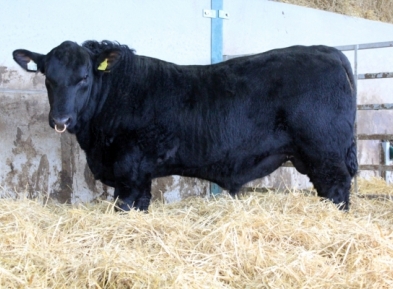 BOREWELL BLACK BOSS S854 SOLD " border="0" class="pic_border" />
Description
Data:
Weight (01/03/2017): 724kg
DLWG (from birth): 1.74kg/day
EMA: 111
Scrotal: 40cm
Summary
This years highest performing calf by a long way. His data shows how he has tremendous volume, added carcase and superior length.
His sire is the 17,000gns Hallington Edition, a Nightingale Proud Jake son who has left some outstanding cattle at Rulemains.
Boss' dam is a daughter of the 32,000gns Rawburn Rommel who has been flushed with embryos being stored.